I really enjoyed showing everyone my works in progress last week so I'm definitely going to keep it up. Along with a few other things, the Monday Jumpstart and starting this week a little DIY Friday. I love keeping a pattern and this will keep me blogging and recording my progress.
Here we go! As of this week I am working onnn...
The painting from last week has only been touched once (opps!) but I promise myself this week I will finish it.
Here is the crochet afghan I started last week. It is super wide so I have a feeling it will be done by... well by the time its cold again haha.
A giant painting I have been working on for a month. Some day painting I will finish you.
And of course what's taking up most of my time is the Indie Business Workshop! I am learning so much I can't wait to get started on everything. It's totally fine that other projects are going a bit slower because of it.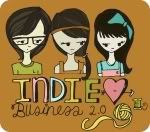 That's all of this week. Hopefully next week there will be a bit more progress. Tomorrow I'm going to post a few finished things and Friday some super yummy cookies that I have been making since I was a kid!
I shall leave you with some wiggling Sadie love.
xoxo,
Casey and Sadie (yes I'm that lame.)